Hi Bob -
I'm pleased that you could make good use of my RGB formulas.
I have checked the 2 SVI formulas. They are not working properly for me, like:
1) I have used the path
Imagery > JPSS Functions (Under Development) > VIIRS Natural Color SVI RGB
2) clicking the formula nothing happens (e.g. greying at least)
3) thumbnail shows (too) large area and I can draw selection rectangle anywhere
4) at bottom of thumbnail appears text: "Image values must be mapped to ed, Green or Blue only"
5) during processing RAM is exhausted: memory indication in bottom left corner RED
6) image layer appears in Legend, but no image
VIIR NDVI has similar behaviour, but outputs something like
[attachment=0]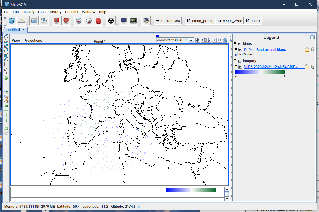 NDVI.png [ 85.9 KiB | Viewed 90 times ]